Laurel Mt. Llewellin Sires
Steele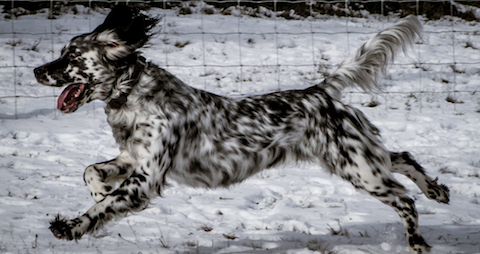 Wow, is all I can say. Steele is easy to fall in love with. He has such a wonderful personality—attentive, melts in your hands--and that incredible drive and excitement for the hunt. I love his build, gait, intelligence, drive--every ounce of him. Everyone that meets him says, "I really like that dog". He has a charisma about him that is addictive and to watch him work is breathtaking. He covers ground effortlessly with a powerful, beautiful gait. Steele's Pedigree.
Count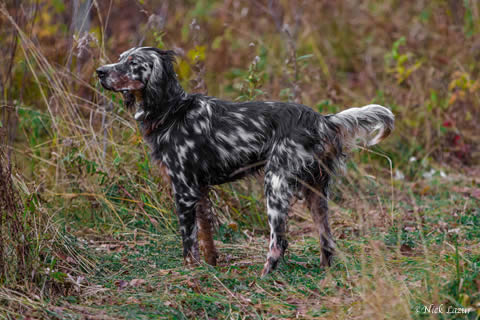 Count is out of Shay by Luke. A gorgeous heavily ticked tri-belton. Count is very stylish and agile, has an excellent nose and a lovely disposition. A lover, but all business in the woods. Beautifully built and very well put together. He is very much like his sire, Luke. Count is adored by many including all of the gals in the kennel. :) Count's Pedigree.
Boone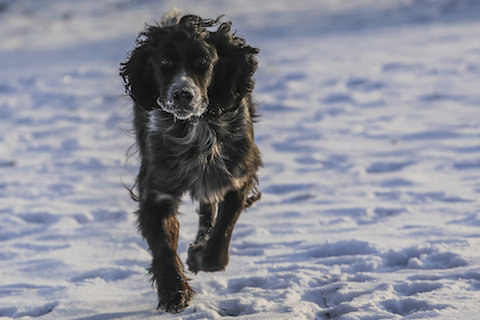 Boone is the full brother of Count, Maddie, and Lady Bird out of Shay by Luke. Boone has a solid, compact build and lovely conformation. He has a deadly nose, just like his littermates and parents. Cautious on birds. Super scary intelligent. Hunt all day stamina. Lives for birds and his classy style is breathtaking. I am over the moon for this boy. Sir Royal's Pedigree
Ranger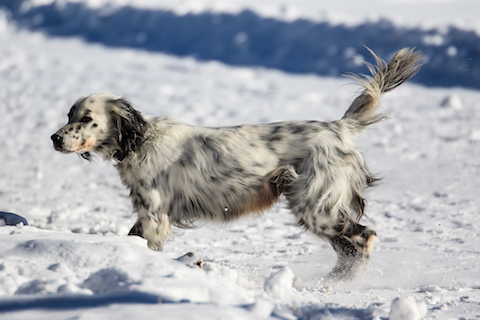 Ranger is a darling, so easy to get along with, go-with-the-flow, bird-hunting machine. He's a little package of dynamite in the field. He's light on his feet, working the woods and fields silently and effortlessly all day long. Ranger is about 40lbs. A lovely, easy to handle dog loaded with natural abilities to hunt, point, retrieve. He taught himself. Ranger's Pedigree.
Cowboy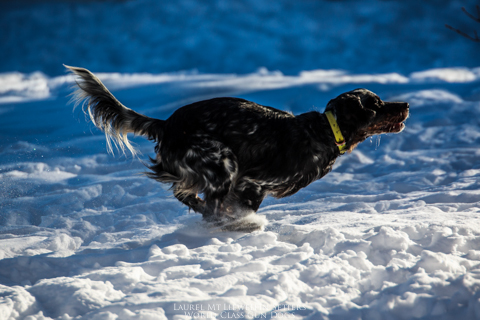 Oh my, I love this dog. Cowboy picked me. He is out of my little grouse machine, Lady Bird and the magnificent Steele. I had no intentions of keeping a male pup at the time, but there he was looking at me one day and every time I went in to the puppy room, he would run to me, look at me... and, being a grandson of my beloved Luke, I was so overwhelmed with this pup and felt like he almost was Luke. I know, weird. But, I couldn't shake it and I couldn't sell him and we became a team. This fellow healed my heart, as much as possible anyway, over the devastating loss of Luke to Blasto. Anway, Cowboy is a smaller, compact powerhouse and inherited absolutely everything fantastic from Bird, Steele, Luke, Shay... lol. He's a dream and is now siring incredible pups that inherit everything wonderful--class, style, bidable, trainable, and that nose, wow. Cowboy's pedigree.
Sir Royal's Crockett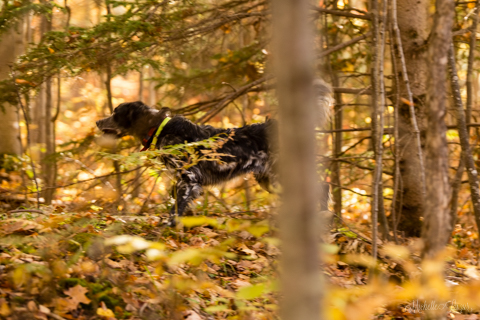 Um. Wow. That's all I'm saying. Because you probably think I'm making it up. :) Crockett is out of Santana by Boone. Crockett's Pedigree
Laurel Mt Llewellin Dams
Addison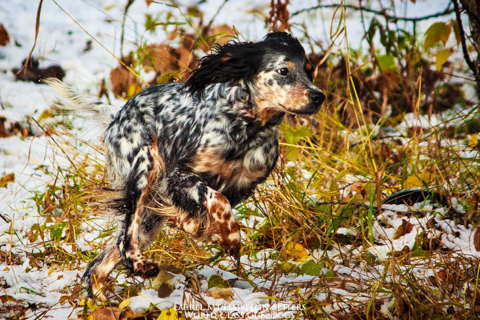 Addie is out of Shay by Brier. A little darling and quite the lover in the home, but all business when she hits the fields or woods. Addie is very bright and agile. She has style, grace, nose, and an insaciable drive. Addie has had excellent opportunities on birds and has all the right stuff. She has also proven to be a natural retriever. Addison's pedigree. (retired)
Cree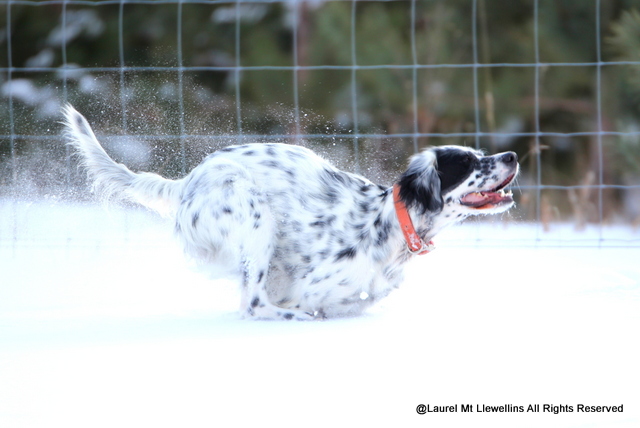 Sweet-pea, sugar-pie, Cree is out of Addie and Steele. She is the perfect, right in the middle size of the Llewellin Setter female range at around 42lbs. She's been a natural at everything hunting and loves to retrieve. She is the sweetest, most darling girl in the house. Let her out and she is obsessed to hunt and point. She's a fantastic mum and produces exceptional, beautiful, darling pups. Cree's Pedigree.
Kea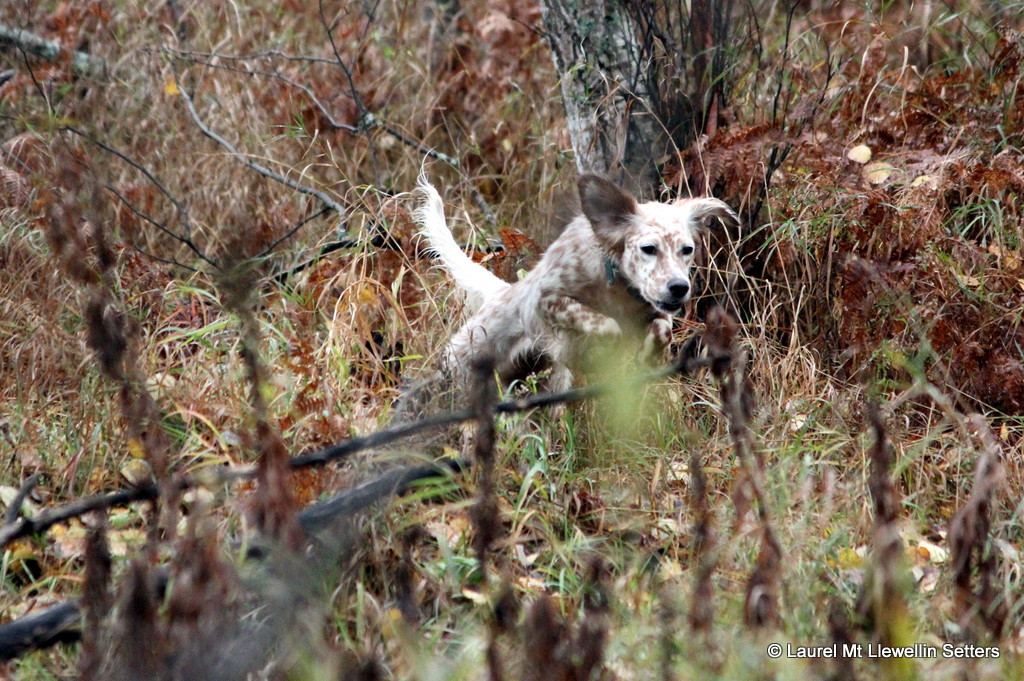 Kea is one of the most darling little things you've ever seen. Everyone that has ever met her wants to take her home. Don't let her size fool you, though because she's a little ball of dynamite, out of Lady Bird and Ike. She is one of the most agile dogs I've ever seen; so light on her feet that you barely hear her. So natural, so sweet, incredibly smart, and absolutely bird crazy! It sounds like I say it all the time, but all I did with her is take her to the woods--she's a natural at everything. Kea's Pedigree. (Retired)
Mia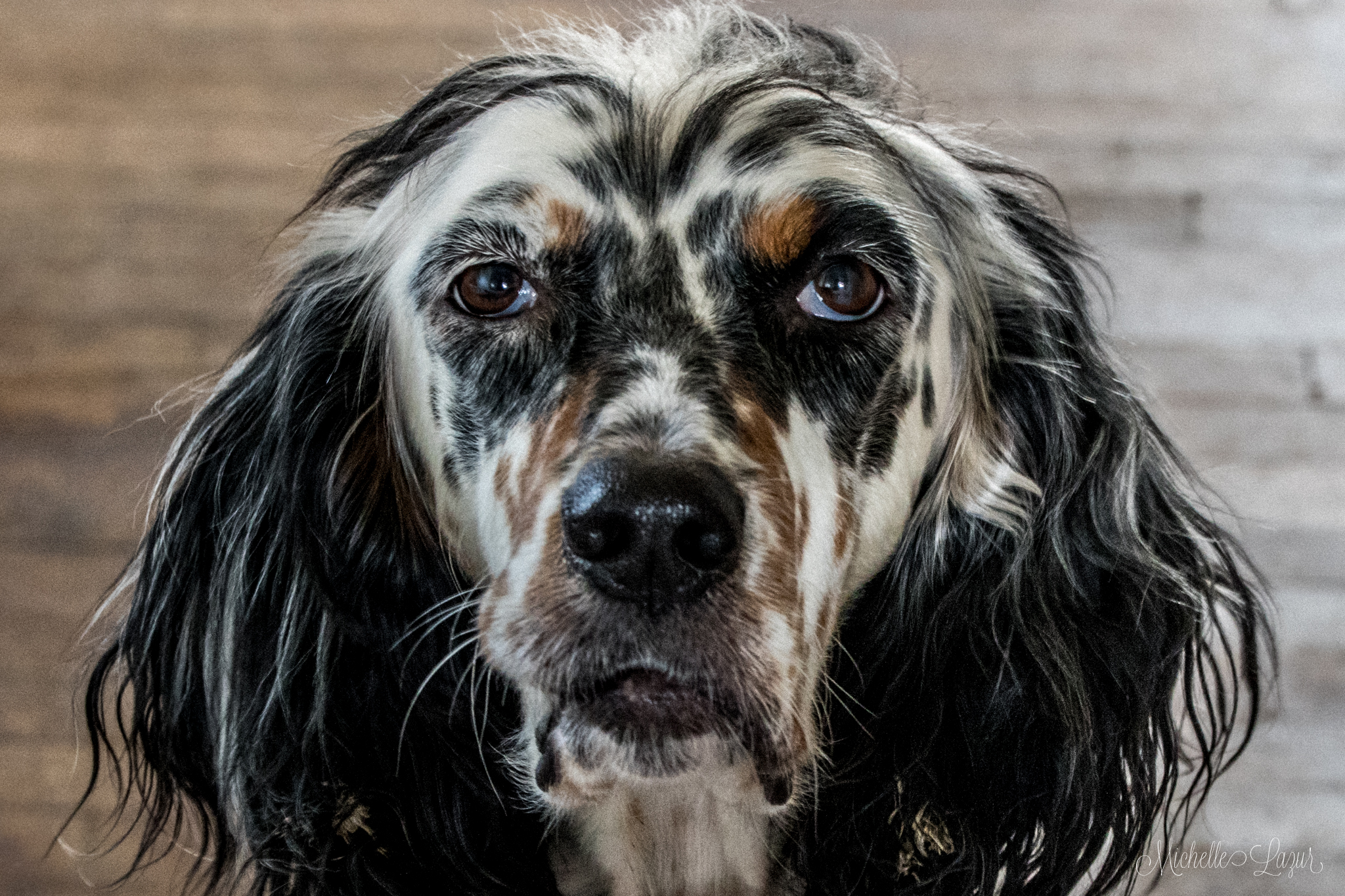 Mia is out of our lovely Jenna, sired by Steele. She is a powerhouse and her pups are absolutely smashing it everywhere. Mia is approximately 50lbs. Mia's Pedigree.
Nash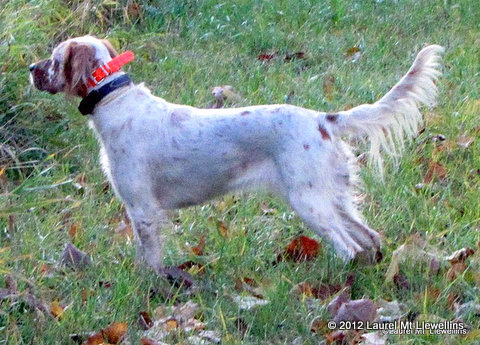 Nashua darling is total joy to be around, to hunt with, to cuddle with and she's a very close-working bird hunting fool. She works slow, close, and methodical and points with that traditional, 9-10 o'clock tail. Naturally retrieves, of course. She's a go-with-the flow, go anywhere, do whatever you want gal. No flash or fluff, she's the perfect gentleman's dog and she throws brilliant, darling, biddable puppies. Nash weighs around 42 lbs--perfect. Nashua's pedigree. (retired)
Rue quickly became a favorite of mine. So natural, I didn't do a thing with her except take her to the woods. I adore every inch of her. Sweet Red Rue's Pedigree
Santana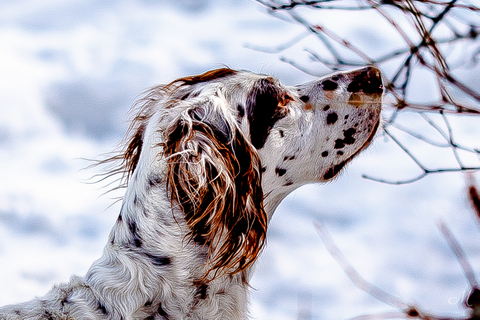 There is not a single thing I don't like about this girl. She is absolutely amazing. She is intelligent, classy, fast, and a love bug. Natural in every area and a complete joy. I am absolutely amazed with her every day, every time out. Contact us to have a spot on the waiting list. Santana's pedigree.
Tori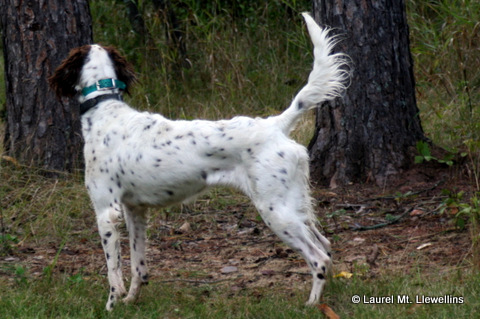 Tori (means "bird") is a fireball and the sweetest gal all rolled into one very stylish, biddable, hunting machine. She lives to hunt and please. She is breathtaking to watch with her beautiful, far-reaching gait, stylish and very intense points. She has an excellent nose and intelligence to know what to do with it. She is perfectly built, has the top-knot (I love a top-knot), and I look forward to every minute with her. Tori is one of our largest females, at around 55 lbs. Tori's pedigree.
Penny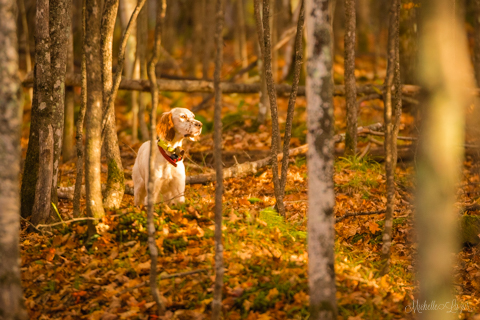 Our upcoming superstar! Penny just completed her first season and is showing all the signs of a natural, very intelligent, well-built, very put together bird dog. Penny is out of Chiasi Ridge Cara (Tori x Count). Bizzard's Royal Penny Pedigree.