Laurel Mt. Llewellin Sires
I'll never forget you...
Cowboy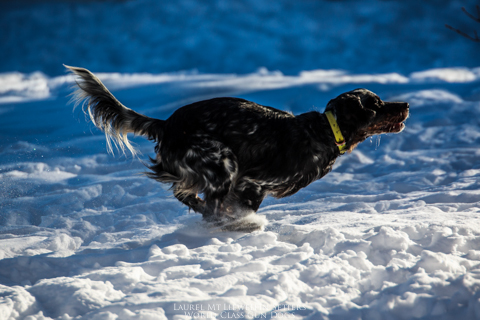 Oh my, I love this dog. Cowboy picked me. He is out of my little grouse machine, Lady Bird and the magnificent Steele. I had no intentions of keeping a male pup at the time, but there he was looking at me one day and every time I went in to the puppy room, he would run to me, look at me... and, being a grandson of my beloved Luke, I was so overwhelmed with this pup and felt like he almost was Luke. I know, weird. But, I couldn't shake it and I couldn't sell him and we became a team. This fellow healed my heart, as much as possible anyway, over the devastating loss of Luke to Blasto. Anway, Cowboy is a smaller, compact powerhouse and inherited absolutely everything fantastic from Bird, Steele, Luke, Shay... lol. He's a dream and is now siring incredible pups that inherit everything wonderful--class, style, bidable, trainable, and that nose, wow. Cowboy's pedigree.
Laurel Mt Llewellin Dams
Cree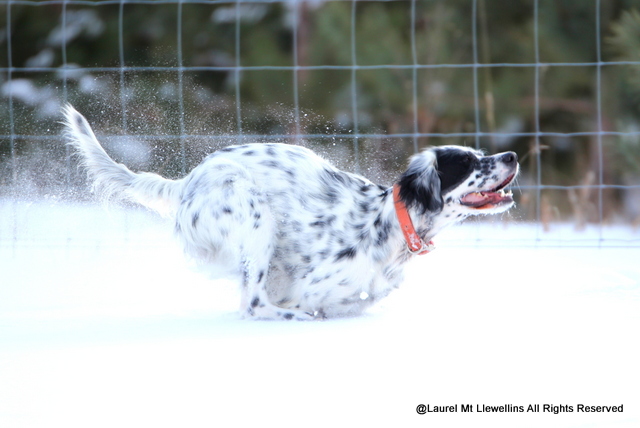 Sweet-pea, sugar-pie, Cree is out of Addie and Steele. She is the perfect, right in the middle size of the Llewellin Setter female range at around 42lbs. She's been a natural at everything hunting and loves to retrieve. She is the sweetest, most darling girl in the house. Let her out and she is obsessed to hunt and point. She's a fantastic mum and produces exceptional, beautiful, darling pups. Cree's Pedigree. (DOB: 03/07/2012)
Mia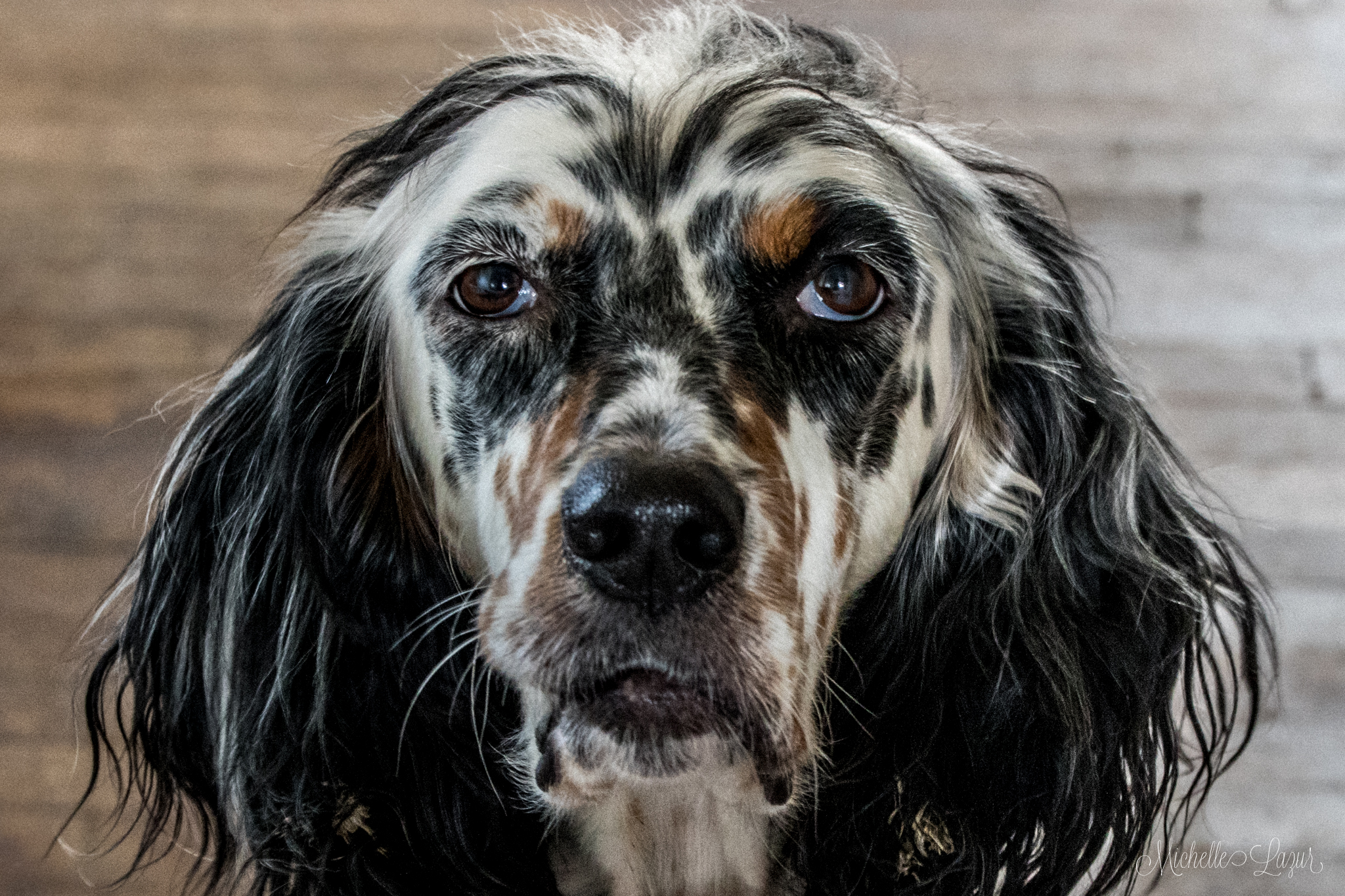 Mia is out of our lovely Jenna, sired by Steele. She is a powerhouse and her pups are absolutely smashing it everywhere. Mia is approximately 50lbs. Mia's Pedigree. (Mia Tri-Belton DOB: 04/02/2010)
Rue quickly became a favorite of mine. So natural, I didn't do a thing with her except take her to the woods. I adore every inch of her. Sweet Red Rue's Pedigree. Tricolor. DOB: 04/10/2011
Santana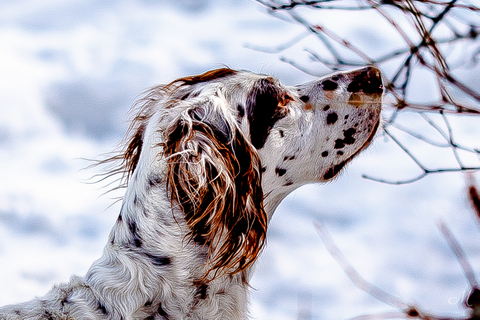 There is not a single thing I don't like about this girl. She is absolutely amazing. She is intelligent, classy, fast, and a love bug. Natural in every area and a complete joy. I am absolutely amazed with her every day, every time out. Santana's pedigree. Chestnut/White. DOB: 02/06/2009
Tori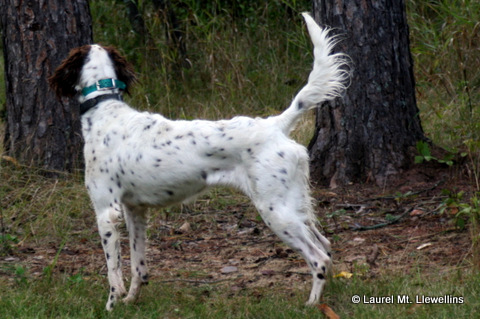 Tori (means "bird") is a fireball and the sweetest gal all rolled into one very stylish, biddable, hunting machine. She lives to hunt and please. She is breathtaking to watch with her beautiful, far-reaching gait, stylish and very intense points. She has an excellent nose and intelligence to know what to do with it. She is perfectly built, has the top-knot (I love a top-knot), and I look forward to every minute with her. Tori is one of our largest females, at around 55 lbs. Tori's pedigree. White/Chestnut. DOB: (07/05/2009)
Penny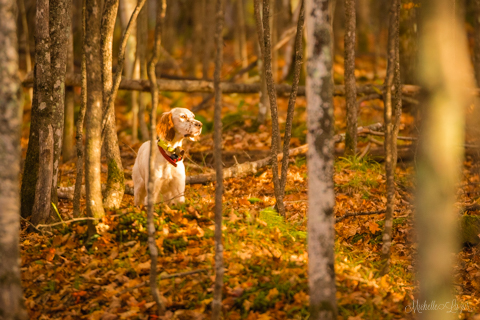 Penny has all the signs of a natural, very intelligent, well-built, very put together bird dog. Penny is out of Chiasi Ridge Cara (out of Tori x Count). Bizzard's Royal Penny Pedigree. Orange Belton. DOB: (11/26/2015)