Available Puppies
Santana x Ranger
Whelped 08/09/19
Bibi: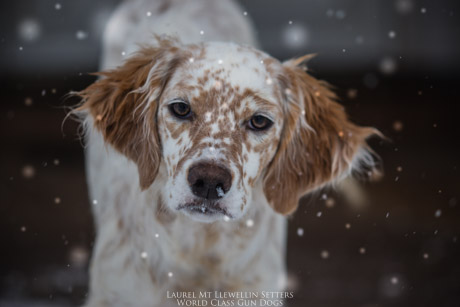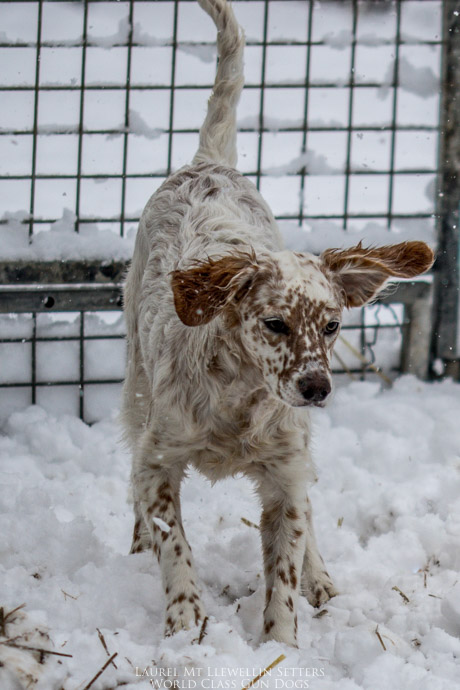 Bibi (female - Orange Belton)
Elsa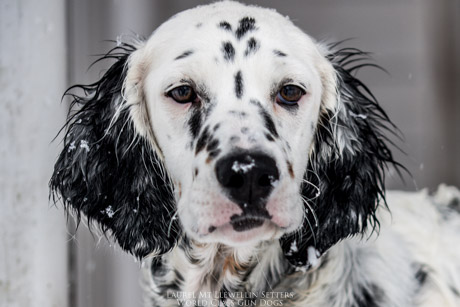 Elsa (female - tri-belton)
Bibi and Elsa have had all puppy shots (Distemper and Parvovirus). They will need a rabies vaccination after leaving according to your state/local laws. We follow and recommend the vaccination protocol by Dr. Jean Dodds. See details here.
The Core Vaccination Protocol we follow (and why our puppies stay with us a lot longer--because we want to ensure they receive this protocol. Puppies are with us until at least 11 weeks of age and then only if there is an agreement to follow the following protocol):

9 - 10 weeks of age

• Distemper • Parvovirus

14 – 15 weeks of age

• Distemper • Parvovirus

18 weeks of age

• Parvovirus only


Note: New research states that last puppy parvovirus vaccine should be at 18 weeks old.

1 year after last vaccination (optional booster)

• Distemper • Parvovirus

Please read more about recommended vaccination protocols here.
Please note: I am not in the position to be able to fly the pups at this time, so you must plan to be able to pick up in Southern WV. There is a possibility I could meet you after you purchase one of pups enroute to occassional work in SW PA.
LML Puppies start at $1,500 and prices increase with age.
Our Perfect Puppy Customers
Our puppy customers are upland hunters that love their Llewellins. They will keep a pup in the home--not outside--and it be a member of the family. They will give a pup every opportunity to nuture their inherited natural abilities on upland game birds. Our puppy customers are not control freaks. They appreciate the relationship with their dog. They will provide the absolute best in food and nutrition and natural, holistic health practices and keep in contact with us.
We highly recommend all dog owners to find a Holistic Veterinarian and educate yourself on holistic health practices for your dog. The health of your dog is in YOUR hands, not your veterinarian's.
Make Jean Dodds, DMV's website and educational articles a must read.
Future Litters
Sadly, the future is very unclear. At the time of this writing, January 2020, until I am able to move the dogs and myself to a new location, there cannot be anymore puppies. I am not allowed to have litters here. I no longer own a home or even a vehicle and have very little to no income. It takes all I have in me to take care of the daily needs of the dogs and that doesn't pay anything. So, without litters and no income, I am slowly working on getting the senior dogs adopted into excellent homes while trying to hold on to the younger, breeding dogs until such time as an opportunity for a place to live in a cooler, dryer climate (for my health) with a healthy wild bird population and land to work the dogs, or back to the Laurel Mountains of Westmoreland County, PA (to help family, possibly get help with the care and exercise of the dogs from someone there because noone here will help, and run my photography studio in Ligonier, PA), and continue the breeding program may arise. At this point, I would go anywhere I could work the dogs, have indoor/outdoor kennels, and a place to raise litters. Heat and humidity makes me seriously ill, but I would do it to get the dogs out of here, exercising, working, and hunting again. Thank you all for your prayers and support.
Sincerely, Michelle Lazur.